CHALLENGE:
To create on-air branding for each artist included in Walmart's Soundcheck program. 
INSIGHT:
 As a means to sell more music and attract more visitors to its music microsite, Walmart teamed up with Unilever and P&G for an entertainment- and a shopper-marketing program called Soundcheck. When it started in 2006, Walmart's Soundcheck primarily focused on exclusive concerts played on the retailer's in-store TV network. 
SOLUTION/CONCEPT:  
We created various band posters for the artists included in the Walmart Soundcheck program.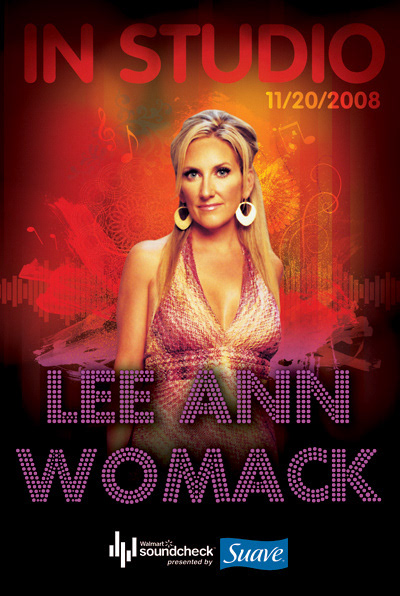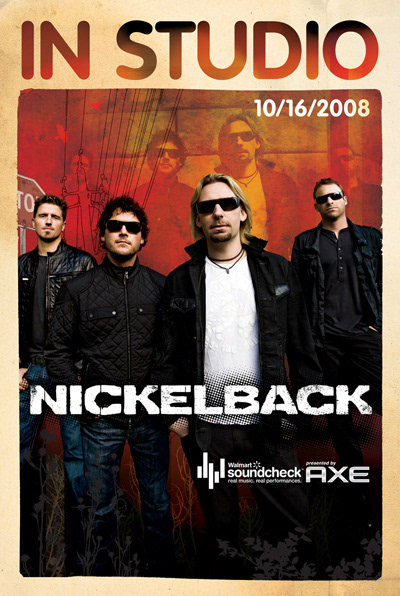 Walmart Soundcheck is an online portal on walmart.com serving as a rich music environment that offers users unique content and VIP access to famous musicians, POP stars, up-and-coming Indie artists, and even foreign music favorites.  Unique content offered includes audio, video, and photography.  It all was collected via studio recordings that needed to be branded with the Soundcheck InStudio brand colors and marks.  These posters served as branding while the artists were being recorded on set. 
Here is an example of one of the Walmart Soundcheck music campaigns in which we worked with the All-American Rejects. 

​​​​​​​
Performance Branded Material