COMPANY
: POSSIBLE New York


ROLE
: Lead Visual Creative (partnered with Lead Copywriter)

CHALLENGE:
The challenge was to introduce the new interface and branding to the people who would be interacting with the brand the most: Petfinder's staff.  
INSIGHT: 
Most of Petfinder's staff is employed on a volunteer basis. It was important to make these people feel they were an important part of where the brand was headed.
SOLUTION/CONCEPT: 
After rebranding Petfinder, redesigning the consumer-facing website, and redesigning the administrative site experience, we decided to make the Petfinder staff a big part of the brand launch. We believe that the people behind the scenes are the facilitators of all the new friendships the brand is inspiring. Our concept highlighted the importance of Petfinder employees—that this new look and the new experience were for them. And as a result, we wanted to ensure they were on board with the changes. 
We created an admin campaign that consisted of a teaser video, a tutorial video, a series of animated GIFs, print collateral to be used at conferences, and multiple email templates. 
There was a lot of storyboarding involved.
We created a series of tutorial videos to be
released after launch that goes into detail about
how to use the updated system.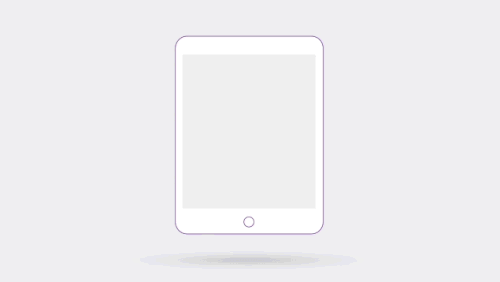 Then, we created additional digital collateral to get the word out among the Petfinder community.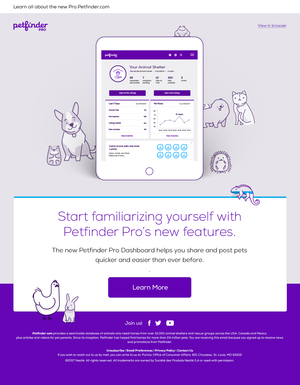 The entire campaign was very well received.